Thursday, January 17, 2008
The BOYS and The GIRLS
Once upon a time, in the town of Delray Beach, there was a family that was made up of a father, mother, five sons and two daughters. The father had a small fruit and vegetable business.
When the boys grow old enough to have their own business they set up a tent and followed in their father's footsteps but on a larger scale. The tent was very large and the containers that housed the fruit and veggies were also very large.
Photo:
Justin Knol
CC BY-NC
When you approached the tent you saw huge displays of tomatoes. Once you got into the tent there were workers who were cutting up fruit and handing out samples. The fruit was delicious and the price was right.
"
The Boys
" were very likable and very good business men. The story goes that there was a lady who showed up on a regular basis, not buy anything but eat a lot of samples. One of the help reported her to "The Boy." His reaction was, "if she needs to do that, don't bother her."
A few years ago they did away with the tent and now run their business in a very large store in which they sell everything from soup to nuts. They still give out samples! At this point in time the store and the parking lot are not big enough!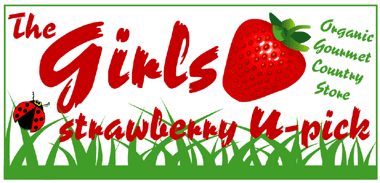 When I came down this season, I discovered that the mother and sister of the boys opened up a market called "
The Girls Strawberry U-Pick Farm
."
When you walk out of the market's back door you're in the midst pf hydroponic heaven. Before you, growing in vertically stacked containers, are strawberries, tomatoes and other fruits and veggies.
Years ago when I had out of town guests I would take them to see the tent, and in later years I would take them to the store.
Now if you come visit me I will take you to visit "The Girls."
"The Boys" and "The Girls" will live happily ever after with fruit and veggies for everyone.
The End
More info:
Hydroponic U-pick farm opens in Delray Beach
Behind The Seeds at Epcot
®
Labels: delray beach, fruit, the boys, the girls, u-pick, vegetables
---
Comments:
His reaction was, "if she needs to do that, don't bother her."
The statement above can only be made in America I guess..Imagine doing that in a third world country?but I still think it was the right thing for him to do that
Post a Comment
---
HOME
---