Saturday, January 12, 2008
A CATCH-UP POST
Well, it looks like I'm finally on the road to recovery. It took a lot of phone calls, a computer guru, Steve and Comcast to get this computer to behave.
For a while there it looked like I was either going to have to go wireless or buy a new computer. Somehow everything is A-OK now!
I Missed Blogging
I missed blogging and reading what my fellow bloggers were up to. I've been thinking about how much I look forward to participating in this grand world of the internet. It's something that I have been doing for about four years now and it's a daily ritual, like brushing your teeth. How would you feel if you could not brush everyday?
At The Movies with Millie
Even though there has been trouble in paradise I've still managed to have some fun. I've seen more movies in the short time I've been here then what I usually get to see up north.
Here's a list of what movies I have seen and "My Opinion"
No Country for Old Men - 2 1/2 Cheers
August Rush - 3 Cheers
Charlie Wilson's War - 3 Cheers
Atonement - 3 Cheers
The Great Debaters
- 5 Cheers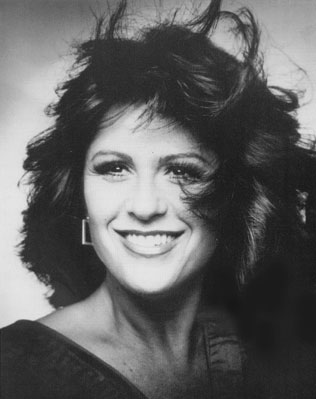 The other night
Lanie Kazan
appeared at the club house - She's a beautiful woman and still has a great voice. She's a lot heavier now but aren't we all! I had a great seat - fourth row, center.
What I Like About Florida
There are a lot of things that I like about Florida, the weather goes with out saying, movies near by, wonderful library, art shows, lectures, theater, Flea markets and great places to eat and lots of people to do them with.
Another big plus for me is, I get together with friends I know, who live in Massachusetts, but I don't get to see because they live to far away. That happens a lot down here - you go to a restaurant and you see large tables of ten or twelve - they come from all over and meet with old friends and family.
Now that I have updated you on some of my doings, I'll be playing catch-up and will be dropping by to see what you have been up to!
---
Comments:
Glad to see you're back in the blog world again. It does become a bit addictive, doesn't it?
My electric heater went caput in my writer's studio...a new one is arriving on Friday and it's chilly here so I've brought my laptop into the house to "stay connected." Hey, if there's a will, there's a way with us bloggers.
Love the movies you've seen and I'm anxious to see The Debators and Atonement.
Keep having fun, Millie and hope you're warmer over there on the east coast than we are here on the island.
Terri
http://www.islandwriter.net
Post a Comment
---
HOME
---